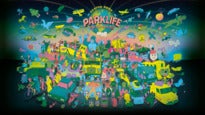 Parklife is returning to Manchester's Heaton Park from the 11th - 12th June 2022! 🕺💃
For more information on deposits, age restrictions, ticket limits, accessible tickets, booking confirmations & changing your address and more, continue reading.
Deposit Schemes 💳
More info about Deposit Schemes can be found on our Deposit Scheme page.
Age Restrictions 👶

Ages 17+. Under 18s to be accompanied by an adult 18+
No refunds will be given for underage bookings. Proof of age will be required.

Ticket Limits ⛔️
There is a ticket Limit of 8 tickets per person and per credit card on this event.
Please adhere to published ticket limits. Persons who exceed the ticket limit may have any or all of their orders and tickets cancelled without notice by Ticketmaster at its discretion. This includes orders associated with the same name, email address, billing address, credit card number or other information.

Accessible Tickets ♿️
Accessible customers should book an event ticket for themselves only now, then apply for a free companion separately. Accessible information can be found on the Parklife Accessible page (one per accessible customer).

Booking Confirmation 👍
Once you've made your booking you will receive your booking reference number to give us if you have any queries about your booking. You will also get a booking confirmation emailed to the email address you gave us at the time of booking, but this can take up to 72 hours to receive.
**Please make sure that your email address is up to date before making a purchase.**

Changing Address 🏡
When you are booking we need to take the address that your card is registered to for our security checks. However, we can change the address to a non-billing address 72 hours after the booking has been made.
If your address has been changed with the card issuer already and you've just entered the incorrect address, just let us know as soon as you realise the error and we'll correct it for you.

Line Up 🎵
Full line-up information can be found on the Parklife website.

I need to plan my trips - when will the festival end? ⌛️
Unfortunately, we won't receive any details regarding the runtime until the sound check has been done, which is usually on the day of the gig.