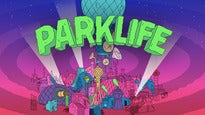 Parklife Festival has announced that the festival due to take place in June has been cancelled, with the following statement:
"Parklife will no longer be taking place this year.

We've been closely monitoring this unprecedented situation and it has now become clear that it's not possible for Parklife 2020 to go ahead.
This decision has not been taken lightly and of course we're really disappointed, we really did try to make this work, but ultimately it was unavoidable.

We would like to apologise to everyone who was looking forward to it as much as we were and would like to thank all of you for such incredible support.

Parklife will return stronger than ever on 12th & 13th June 2021 and we hope to see you all then.

You now have two options regarding your ticket purchase.

We would love for you to join us next year so you can transfer your ticket to the 2021 event. If you are on a deposit scheme we will be pausing this for a short time and will contact you again shortly with new payment dates so you can complete payment and transfer your ticket.

Or, if you would prefer a refund at this time, you can of course request that."


So what happens now?

The dates for Parklife 2021 are 12th & 13th June. Customers who opted to carry their tickets over will have received further information regarding transferring their tickets.

Customers who didn't opt for tickets to be transferred will be contacted to confirm once a refund has been processed. The latest you can expect to receive your refund will be May 1st 2020.