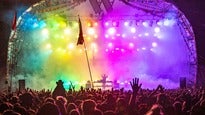 Wilderness Festival will be returning at Cornbury Park from the 4th - 7th August 2022!🎉
To keep up to date with the latest news and line-up announcements, view camping options and more head over to our Wilderness Festival portal
For more information on Ticket dispatch, age restrictions, accessible tickets, booking confirmations, changing your address and more, continue reading.
Ticket Dispatch ✉️
Tickets will be sent closer to the event date, please contact us if you have not received your tickets by 5 days before the event.
Age Restrictions 👶
Under 18 tickets can only be booked alongside an adult ticket (max 4 per adult). Book based on the age they will be at the time of the festival.
- Child (0-5yrs)
- Junior (6-12yrs)
- Teen (13-17yrs)

Accessible Tickets ♿️
Accessible information for Wilderness Festival can be found on their accessibility info page.

Booking Confirmation 👍
Once you've made your booking you will receive your booking reference number to give us if you have any queries about your booking. You will also get a booking confirmation emailed to the email address you gave us at the time of booking, but this can take up to 72 hours to receive.

**Please make sure that your email address is up to date before making a purchase.**
Changing Address 🏡
When you are booking we need to take the address that your card is registered to for our security checks. However, we can change the address to a non-billing address 72 hours after the booking has been made.
If your address has been changed with the card issuer already and you've just entered the incorrect address, just let us know as soon as you realise the error and we'll correct it for you.

Line Up 🎵
Full line-up information can be found on Wilderness Festival's official site.