If you've been asked to send your tickets to the buyer, follow these steps to locate the buyers address and upload the tracking number.
1. Log in to your account and under "My Tickets", click View Upcoming Events, then View Resale Orders.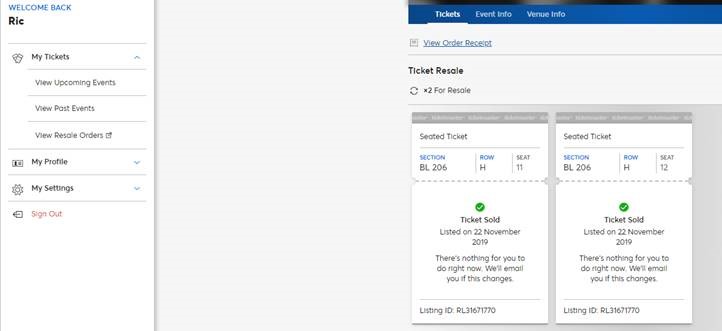 2. Click on Sold Tickets to locate the order.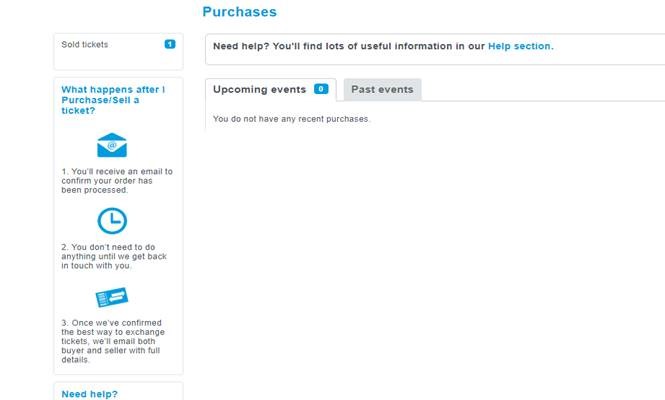 3. Click on Send By Royal Mail.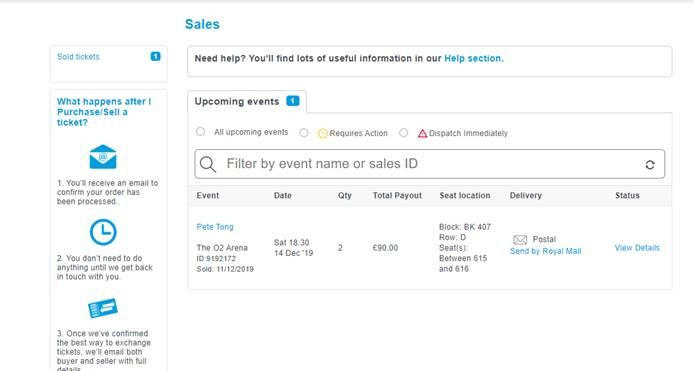 You'll initially have to pay for the cost of this service but don't worry, this cost will be reimbursed when you receive payment for your order.
4. Once you have posted the ticket(s) enter the tracking number on the order in your account.
You'll need to enter the tracking number before any deadline provided to you.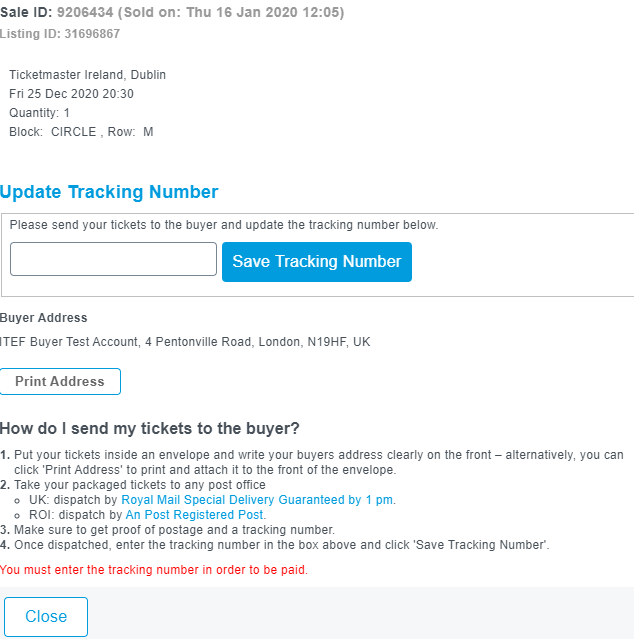 Important – if your buyers delivery address is not in the UK please do not dispatch. Instead, click 'Contact Us' below to find out how to get in touch so we can request a UK address from your buyer.