⚠️Please Note - A smartphone is required for events that are mobile-only or if you've booked mobile tickets
A mobile ticket is just like a 'print-at-home' ticket but instead of printing off the ticket, you just show the ticket barcode on your mobile phone.


How do I use my mobile ticket?
Simply download the Ticketmaster App on your mobile phone and follow the below step-by-step guides.


iPhone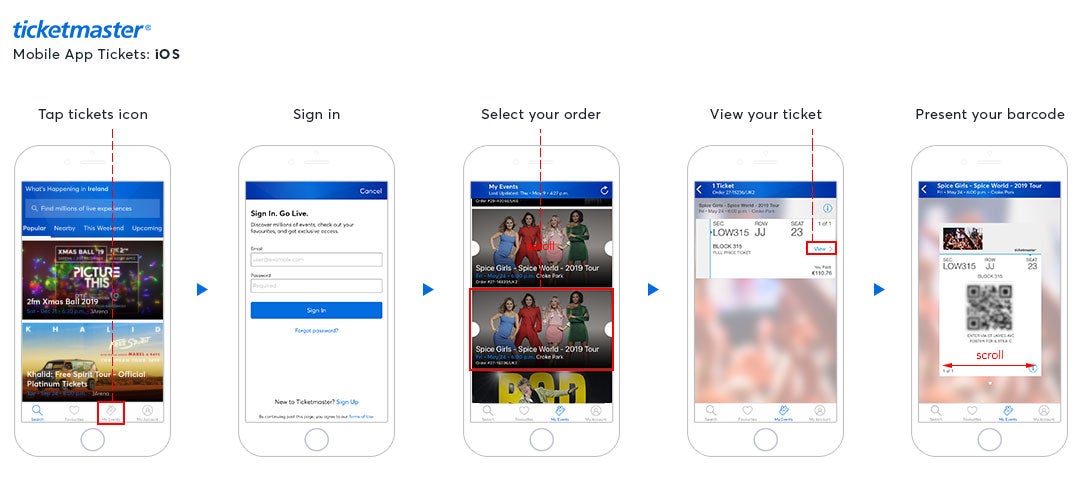 Android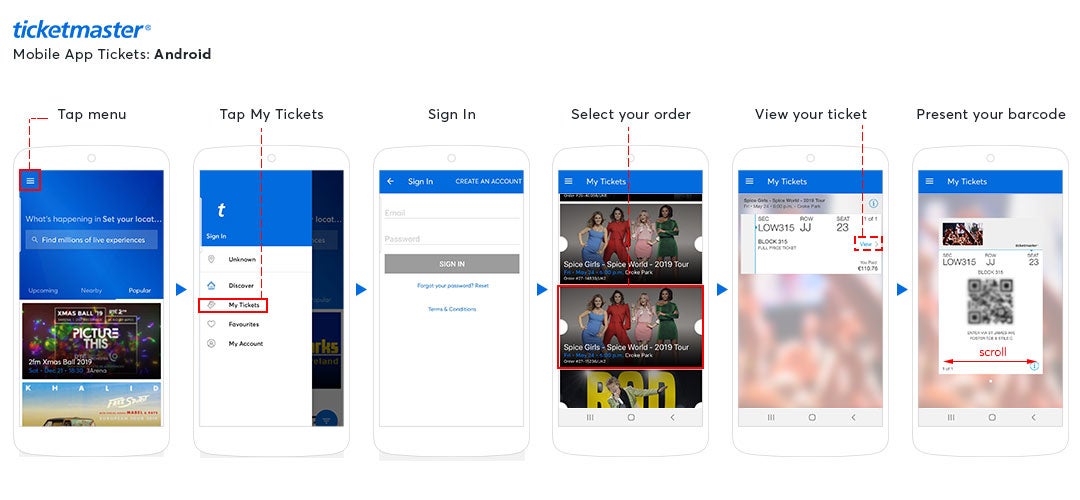 Website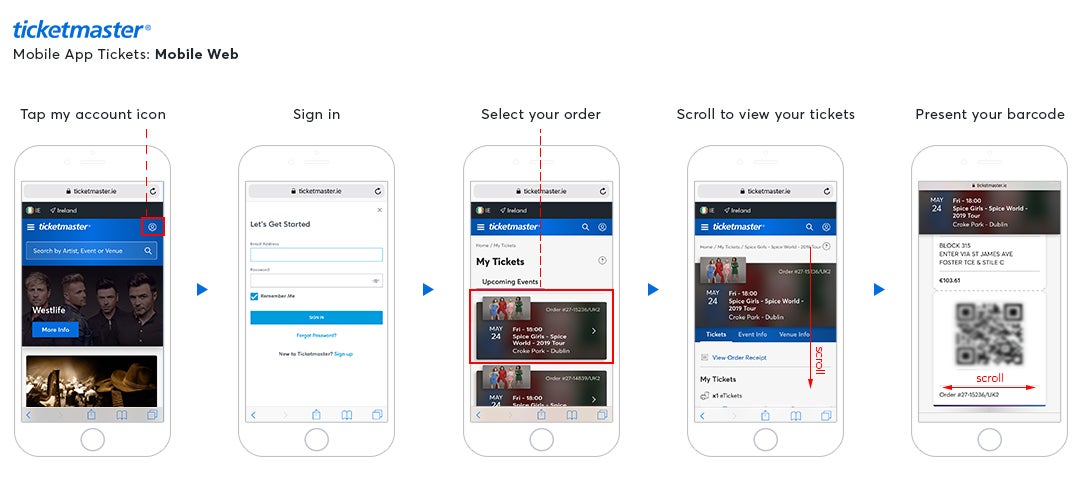 Can venue scanners scan through phone screen covers?
Yes - there should be no issue using a phone that has a clear screen protector.

Is there anything I need to do when I get to the venue to scan my mobile?
Scanners work much better with a bright screen, so make sure the backlight on your phone is set nice and bright.

Do all members in my party have to arrive together if I've booked mobile tickets?
You'll all need to arrive together so the tickets can be scanned on your phone, unless you transfer tickets to the other members of your party ahead of the event. You can find more info on how to do that here

What happens if I forget my phone or my battery dies at the venue?
Please visit the Box Office where you will need to provide some form of ID so that staff can access your Ticketmaster account details.
What can I do if I'm having problems accessing my mobile tickets?
Check out our troubleshooting guide for a step-by-step guide on how to resolve some common queries with mobile tickets here.
What if I bought mobile tickets as a gift and won't be attending myself?
Find out more about how to transfer tickets to your guests here.
If you have any questions that aren't covered, just click Contact Us below to find out how to get in touch with the team for help.