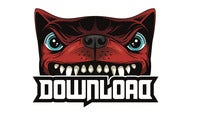 Download Festival have announced that the festival will return to the iconic Donington Park from 10 - 12 June 2022. 🤘
For more information on ticket dispatch, deposits, age restrictions, ticket limits, accessible tickets, booking confirmations, changing your address and more, continue reading.
Please Note
Tickets for Download 2020 remain valid for 2022 if customers opted for their tickets to be carried over rather than opting for a refund.

Ticket Dispatch ✉️
Tickets will be sent closer to the event date, please contact us if you have not received your tickets by 5 days before the event.

Deposit Information 💳
Tickets purchased using the deposit scheme will be paid in separate instalments. The first will be taken at the point of purchase.
Payments made are non-refundable.
Please note that the payments will be taken on the dates below but may take a few days to show on your statements, so don't worry if doesn't show up straight away. Unfortunately we can't change the payment dates. If your payment fails, we'll contact you to try and take payment again.
Full information of dates and payment amounts can be found on our Deposits page Make sure you select the correct date and ticket types.
**Please note that payments will be taken automatically**
**Please note that resale is not available for deposit scheme tickets**

Age Restrictions 👶

Under 5s (ages 0-4 years) are allowed for free - no child ticket required, but must be accompanied by a ticket holding adult.
5-12 years olds must be accompanied by a ticket holding adult and each child will require a Child Ticket.
13-15 must purchase an ADULT ticket and be accompanied by a parent / guardian over 18.
Note: Download Festival will contain acts unsuitable for children
Parents may be asked to provide ID with proof of age if the child appears to be over 12 but holding a Child Ticket.
Don't take any chances - bring proof of age.

Terms & Conditions

Ticket Limits ⛔️

There is a ticket Limit of 6 tickets per person and per credit card on this event

Accessible Tickets ♿️
Accessible information can be found on the Download Festival website.

Booking Confirmation 👍
Once you've made your booking you will receive your booking reference number to give us if you have any queries about your booking. You will also get a booking confirmation emailed to the email address you gave us at the time of booking, but this can take up to 72 hours to receive.

**Please make sure that your email address is up to date before making a purchase.**
Changing Address 🏡
When you are booking we need to take the address that your card is registered to for our security checks. However, we can change the address to a non-billing address 72 hours after the booking has been made.
If your address has been changed with the card issuer already and you've just entered the incorrect address, just let us know as soon as you realise the error and we'll correct it for you.

RIP Tickets ⚰️

RIP is the original and best rock festival camping experience out there! From sunup to sundown, it's the most rocking campsite in the kingdom. Enjoy access to all the wonderful facilities: including proper toilets, warm showers, pamper areas, firepits, live entertainment, the RIP exclusive 'Doggy Bag' and 24-hour assistance from the RIP reception.

Quiet Camping 😴
Quiet Camping is in a separate field in the main campsite area. These tickets are suitable for families, younger festival goers, or anyone who would prefer to have a break from the 24-hour party atmosphere of the standard campsites.
Anyone with quiet camping tickets can camp in either the quiet camping area or the general camping area. Unfortunately, if you have general camping tickets you can only camp in the general camping area.

Does Download do day tickets? 😉
Yes, there will be day tickets available for the festival. At the moment weekend ticket options are available on early-bird and day tickets will become available at a later date

My name is printed on the tickets but I bought the tickets for someone else 🤔
Please be aware the named person on the ticket or e-ticket does not need to attend. Tickets can be passed on to friends and family.

Car Park Tickets 🚗
If you are driving to Download you must purchase a pass for parking. Charges are at £20 per car and £10 per motorbike. A limited number will be available at the site but prices haven't been confirmed yet.
Parking tickets will be sent out with your festival tickets, however they may arrive separately.

Download 2020 Collectable Zippo Lighter 🔥
No tickets are being sent out for this. Just take your proof of purchase and show your ID at the Zippo booth at the festival to collect your limited edition lighter.

Seat of Luxury Toilet Tickets 💩
No tickets are being sent out for this. Just take your proof of purchase and some ID. The Seat of Luxury team will confirm the booking and issue you a Seat of Luxury access wristband.
Please note: Seat of Luxury is located in the village, not the main arena.

Locker Tickets 🔒
Weekend Lockers are provided by Lockerhouse, who will send an email 7 days prior to the event with details of how to use the lockers at the event, no locker tickets will be sent out in the post. Customers who are camping will only have access to the lockers situated in the campsite area and not the arena.

Line Up 🎵
Full line-up information is listed on the Download Festival website

Can I sell my Download tickets? 💸
Yes, if you can no longer go to the festival, you can head to our verified Ticket Exchange site to sell your tickets safely and securely so another fan gets to enjoy the festival. Find out more info on our FAQ page.