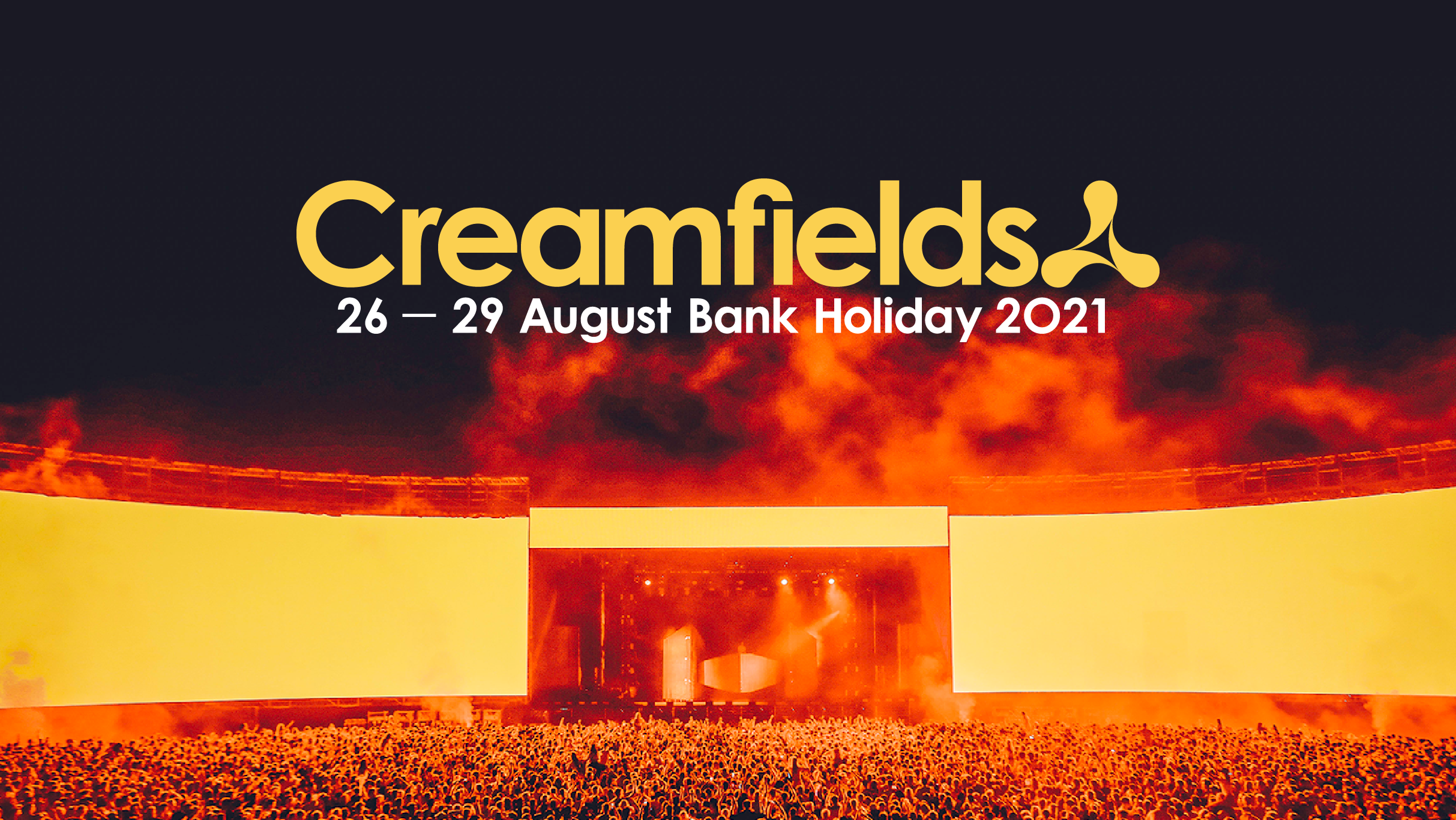 Creamfields will be returning to Daresbury, Chesire in 2021! 🎆
To keep up to date with the latest news and line-up announcements, view camping options and more head over to our Creamfields Festival portal
For more information on deposits, age restrictions, ticket limits, accessible tickets, booking confirmations, changing your address and more, continue reading.

Deposit Information 💳
Tickets purchased using the deposit scheme will be paid in separate installments. The first will be taken at the point of purchase.
Payments made are non-refundable.
Please note that the payments will be taken on the dates below but may take a few days to show on your statements, so don't worry if doesn't show up straight away. Unfortunately we can't change the payment dates.
To balance an outstanding deposit/installment payments (rejected payments) for Creamfields please dial 0333 003 5932. You will need your reference number, telephone number and the last 4 digits of your original credit/debit card.
For full information of dates and payment amounts, please click here. Make sure you select the correct date and ticket types.
**Please note that payments will be taken automatically**
**Please note that resale is not available for deposit scheme tickets**

Age Restrictions 👶
Creamfields is an over 18's only festival. It is recommended that you bring ID as you may be asked to produce ID at any point during the festival.

Ticket Limits ⛔️
There is a strict limit of eight tickets per person and per card.
Please adhere to published ticket limits. Persons who exceed the ticket limit may have any or all of their orders and tickets cancelled without notice by Ticketmaster in its discretion. This includes orders associated with the same name, e-mail address, billing address, credit card number or other information.

Accessible Tickets ♿️
Accessible tickets are available for Creamfields. There is a Personal Assistant (PA) ticket scheme available. The fan must first purchase a ticket and then apply for an additional complementary PA ticket through the event's disabled access scheme. The PA ticket will be issued free of charge. Please do not buy a PA ticket first and then apply for the scheme, as tickets will not be refunded in this instance. There is also a disabled access campsite and facilities, along with arena facilities such as viewing platforms and designated viewing areas. There is disabled access parking along with dedicated toilet facilities.
The application process for access requirements can take up to 4 weeks to process once the access form and supporting documentation are submitted. The application period is not yet open. Contact access@creamfields.com or visit Creamfields Access for more information.

Booking Confirmation 👍
Once you've made your booking you will receive your booking reference number to give us if you have any queries about your booking. You will also get a booking confirmation emailed to the email address you gave us at the time of booking, but this can take up to 72 hours to receive.
**Please make sure that your e-mail address is up to date before making a purchase.**

Changing Address 🏡
When you are booking we need to take the address that your card is registered to for our security checks. However, we can change the address to a non-billing address 72 hours after the booking has been made.
If your address has been changed with the card issuer already and you've just entered the incorrect address, just let us know as soon as you realise the error and we'll correct it for you.

What are Creamfields Gold, Silver and Bronze Tickets? 🎟️
There are a number of Creamfields camping and ticket packages to choose from.
Bronze tickets

allow you access to the Bronze campsite which includes hot showers, toilets and a 24 hour info hub
Silver tickets

gives you access to the Silver campsite which includes hot showers, toilets, 24 hour info hub, along with a pamper parlour and free carparking.
Gold tickets

gives you access to the Gold campsite which includes all of the same benefits of the Silver campsite along with an exclusive Hospitality Arena. The Gold Hospitality Arena includes a complimentary hot meal per day, designated seating areas and access to concessions and services. These include cocktails, make up, hair and glitter tent to enjoy the festival in style.
Parking 🚗
Car Parking is available to book in advance here.
Free Car Parking is included with Dreamfields, Gold and Silver ticket packages.