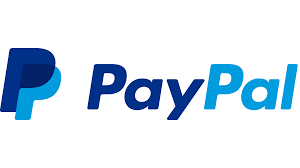 Please note: PayPal can only be used for certain events at the moment.
Below are some FAQs about how to use PayPal with Ticketmaster.

Can I use PayPal to buy tickets?
Yes — PayPal is available as a payment method during checkout.
PayPal can only be used for primary purchases (not on resale transactions).
PayPal is not available through the Ticketmaster app.
Please Note: Sometimes you need a specific card to buy certain tickets (e.g. Citi Cardmember presales, American Express Preferred Seating). In these cases PayPal will not be offered as a payment method.

How does PayPal work?
When selecting your payment method for purchase, please click on the PayPal button during checkout.
You will then be connected to the PayPal website where you can login and complete the transaction through PayPal. Once completed, you will automatically return to Ticketmaster.co.uk to finish your ticket purchase.

If I qualify for a refund on my PayPal ticket purchase, how to I get my refund?
Please contact us and we'll look into this for you.

Can I use PayPal with other forms of payment such as gift cards or vouchers?
Yes, you can combine PayPal with other forms of payment.

What if the card or account I used in PayPal is no longer in use?
Once your refund has been processed, PayPal will place the funds in your PayPal wallet.

Will I get a receipt for my PayPal transaction?
Yes, you will receive a receipt from both us and PayPal.

Are there any fees for using PayPal?
No, it's free to use!

Is PayPal safe and secure?
Yes, it's very secure! With PayPal, your credit or debit card numbers are never shared or transmitted with payment.

How do I learn more about PayPal?
Please visit PayPal's website to learn more.