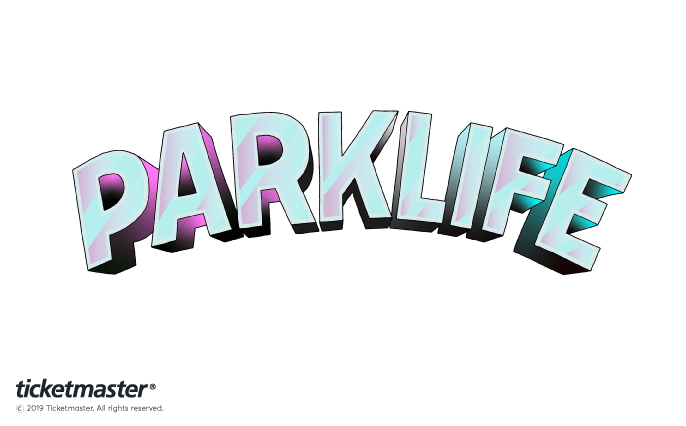 Parklife Festival is returning to Manchester's Heaton Park in 2020, offering the largest metropolitan festival in the UK.
The 2020 lineup will be reveled in due course.

Here's the dates:

13th & 14th June 2020 - Heaton Park, Manchester

Early Bird tickets for Parklife 2020 are available now via Ticketmaster.co.uk


Age Restriction

No under 17's - 17 year olds must be with an adult 18+. (Maximum of 4 X 17 year olds per 18+). No refunds will be given for underage bookings. Proof of age will be required.


Ticket Limits

8 tickets per person, per credit card.


Accessible Booking Procedure

Accessible customers should book an event ticket for themselves only now, then apply for a free companion separately. Click here for more info and to apply for a free companion ticket (one per accessible customer).


Delivery

Tickets will be sent via Digital Print Pass (e-tickets) at £0.00 for UK and NI, RI, INT, Rest of World For full event restrictions click here.

Ticket to be exchanged for a wristband upon entry. Wristbands non-transferable, non-replaceable.


Deposit Schemes

For more info about Deposit Schemes, including all the payment dates, click here.


Line Up

For full line-up information please click here to check on Parklife's official site.


Ticket Dispatch

Please click here for our up to date dispatch information! Be aware that the latest to expect them is 5 days before the event.

Tickets for this event are provided directly by the promoter and not printed by Ticketmaster and may not be dispatched until ten days before the event.


Booking Confirmation

Once you've made your booking you will receive your booking reference number to give us if you have any queries about your booking. You will also get a booking confirmation emailed to the email address you gave us at the time of booking, but this can take up to 72 hours to receive.

Please make sure that your e-mail address is up to date before making a purchase.


Changing Address

When you are booking we need to take the address that your card is registered to for our security checks. However, we can change the address to a non-billing address 72 hours after the booking has been made.
If your address has been changed with the card issuer already and you've just entered the incorrect address, just let us know as soon as you realise the error and we'll correct it for you.


I need to plan my trips - when will the gig end?

Unfortunately, we won't receive any details regarding the runtime until the sound check has been done, which is usually on the day of the gig.