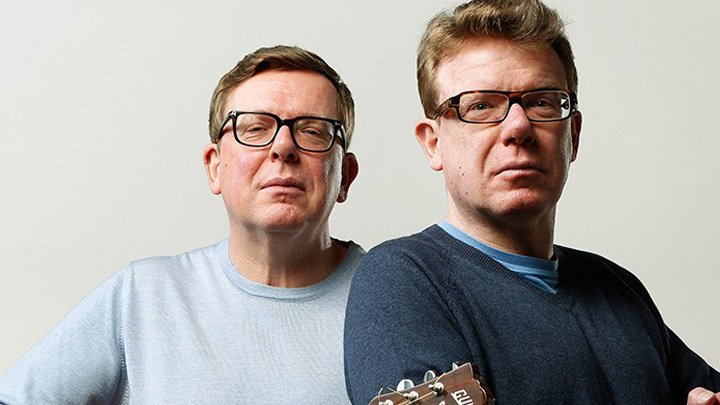 The Proclaimers have confirmed four new shows across Scotland in Summer 2019!

They will be playing on the following dates:

15th June 2019 - Big Top Tent, Melrose

6th July 2019 - Bught Park, Inverness

20th and 21st July 2019 - Edinburgh Castle Esplanade

14th September 2019 - The SSE Hydro, Glasgow

Tickets for The Proclaimer's shows in Scotland are available now. Grab all through Ticketmaster.co.uk.



Event Info
To assist in the prevention of resale, the name of the lead booker who places the order will be printed on each ticket for this concert. In order to gain entry to the venue, ticket holders will be asked to present PHOTO ID matching the name printed on their order. This means that each ticket purchaser must enter the concert at the same time as his or her guests. Maximum 6 tickets per customer. Anyone found to be exceeding their ticket limit will have their tickets cancelled.


Accessible Tickets

Ticketmaster, on behalf of its clients, strives to make it as easy as possible to purchase accessible seating tickets for venues across the country. Most venues offer accessible seating areas to accommodate their guests. Availability and type of accessible seating tickets will vary based on each venue's policies and/or the type of event taking place. Note: Venues are solely responsible for establishing their own accessible seating ticket policies. Some venues sell all or a portion of their accessible seating tickets only through their box office and not through Ticketmaster.

Melrose - 0800 988 4440
Inverness - 0800 988 4440
Edinburgh - 0800 988 4440
Glasgow - 0800 952 0110


Age Restrictions

Melrose - Under 16s must be accompanied by an adult over 18.
Inverness - Under 16s must be accompanied by an adult over 18.
Edinburgh - Under 16s must be accompanied by an adult over 18.
Glasgow - Over 14s only accompanied by an adult over 18 in standing area. Seats all ages


Ticket Limits
Please note: There is a ticket Limit of 6 tickets per person and per credit card on this event
Please adhere to published ticket limits. Persons who exceed the ticket limit may have any or all of their orders and tickets cancelled without notice by Ticketmaster in its discretion. This includes orders associated with the same name, e-mail address, billing address, credit card number or other information.
Booking Confirmation
Once you've made your booking you will receive your booking reference number to give us if you have any queries about your booking. You will also get a booking confirmation emailed to the email address you gave us at the time of booking, but this can take up to 72 hours to receive. 

Please make sure that your e-mail address is up to date before making a purchase.


Ticket Dispatch

Please click here for our up to date dispatch information! Be aware that the latest to expect them is 5 days before the event.


Changing Address

When you are booking we need to take the address that your card is registered to for our security checks. However, we can change the address to a non-billing address 72 hours after the booking has been made. 
If your address has been changed with the card issuer already and you've just entered the incorrect address, just let us know as soon as you realise the error and we'll correct it for you.


I need to plan my trip - when will the gig end?

Unfortunately, we won't receive any details regarding the runtime until the sound check has been done, which is usually on the day of the gig.