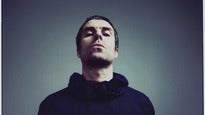 The event organisers have been in touch to let us know that the show on 12 June 2020 has been cancelled.

The following statement has been issued:

"Following the latest U.K. Government guidelines and recommendations we are saddened to announce that the forthcoming Liam Gallagher performance at Heaton Park ‪on the 12 June 2020 has been cancelled. The safety of our fans, artists, staff and the community continue to be paramount to us.

Ticketholders will have priority access to Liam Gallagher's next Manchester show/event when announced. All ticketholders will be contacted by their point of purchase in due course to process a refund."

A message from Liam:

"I'm absolutely gutted that Heaton Park has been cancelled due to the youknowf*ckingwhat. We're gonna have to wait to get together another time, it'll taste so much sweeter when we finally do. Stay safe, wash yer hands, scrub yer toes, scratch your ass and pick yer nose. LG x"