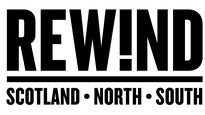 Rewind Festival is a legendary trio of festivals which take place in three different locations across the UK in the summer of 2022 🕺💃
Rewind Scotland takes place in Scone Palace, Perth from 22 - 24 July 2022.
Rewind North takes place in Capesthorne Hall, Macclesfield, Cheshire from 5 - 7 August 2022.
Rewind South takes place in Temple Island Meadows in Henley-on-Thames from 19 - 21 August 2022.
To keep up to date with the latest news and line-up announcements, view camping options and more head over to our Rewind Festival portal
For more information on ticket dispatch, age restrictions, ticket limits, accessible tickets, booking confirmations, changing your address and more, continue reading.
Ticket Delivery ✉️
Tickets will be sent closer to the event date, please contact us if you have not received your tickets by 5 days before the event.
Age Restrictions 👶
The festival is open to all ages, however those aged 17 or under must be accompanied by an adult guardian over the age of 21, and you must also produce a guardianship form for each minor.
Please bring Photo ID to prove you are over 18 if you arrive without a guardian. Guardianship forms will be emailed to fans ahead of the festival.

Accessible Tickets ♿️
Accessible tickets are available for Rewind 2022. These include:
Personal Assistant Tickets – If you need to bring an essential companion, a complementary second ticket can be provided. First you need to buy your ticket and then fill out the Accessibility Form.
Designated Accessibility Campsite - Accessible bathroom facilities, information point, fridge for medication storage, charging points and Live-In vehicle pitches.
Arena Facilities - Viewing platforms, seats and accessible toilets.
Accessible Parking – There are three car parks available. These include the Accessible Camping Carpark, Campervan and Live-In vehicles and Accessible Day Parking.
For all Scotland enquiries: scotland.rewindfestival.com/accessible/
For all North enquiries: north.rewindfestival.com/accessible/
For all South enquiries: south.rewindfestival.com/accessible/

Booking Confirmation 👍
Once you've made your booking you will receive your booking reference number to give us if you have any queries about your booking. You will also get a booking confirmation emailed to the email address you gave us at the time of booking, but this can take up to 72 hours to receive.

**Please make sure that your email address is up to date before making a purchase.**
Changing Address 🏡
When you are booking we need to take the address that your card is registered to for our security checks. However, we can change the address to a non-billing address 72 hours after the booking has been made.
If your address has been changed with the card issuer already and you've just entered the incorrect address, just let us know as soon as you realise the error and we'll correct it for you.

Line Up 🎵
For full line-up information please refer to Rewind Festival's official site.

Is Rewind festival family friendly? 👨‍👩‍👧‍👦
Rewind Festival is a family friendly festival, welcoming people of all ages. Family camping is also available as a designated area – head to our
tickets page

for family camping ticket options.

Is Rewind a camping festival? ⛺

Yes, Rewind is a camping festival with campsite options in the Scotland, North and South festivals. Day tickets are also available along with weekend non-camping tickets for Friday, Saturday and Sunday for those who prefer not to camp.

Please note that Ticketmaster can only deal with questions and issues regarding tickets. For all other enquiries regarding the festival, please visit the Rewind Festival website or contact them directly.