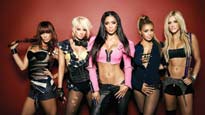 The event organisers have been in touch to let us know that the Pussycat Dolls UK tour has been cancelled.

Given the extraordinary circumstances, our refund process is taking slightly longer than usual. You don't need to do anything; please rest assured we are working through these as quickly as possible and will issue a refund for your tickets to the method of payment you used to buy your tickets.

What happens if my card has expired?

If you've had a replacement card, or your bank account has closed, please visit here for more information.